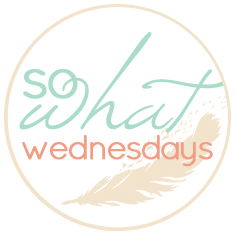 This week, I say SO WHAT:

That I have completely lost my motivation for working out! Ugh! It's all mental so I'll get back to it tomorrow. But I know my run this weekend will be brutal now. :/
I need to really get myself back on track. I'm going to use this #GYSTS to set some goals for this month.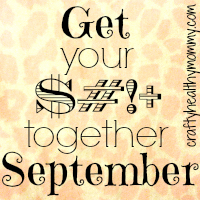 We are headed out of town next week and I have nothing packed and no idea what to pack. Apparently the weather is confused in San Francisco and I need to bring shorts, pants and possibly a fall coat. Huh?
I always want to buy new clothes when I'm going out of town.

I miss my family a lot this week. It's always hard to get back to reality after a long weekend. Especially when my little man thinks he's the cutest and funniest thing in the camera.
He's 17 months now!
I make brownies and I hide them in the microwave so me and Jim can eat them. Zach has figured this out and when Jim says "Brownies" he heads to the kitchen and waits by the microwave for a bite.
He's definitely ours!

I'm turning 30 this month and put a day aside to hang out with out friends. I'm completely stressing about what I want to do. Have people over at the house? Go to a bar? Both? Why is this so hard to decide?

These are the things I am saying so what to this week, what about you? Any suggestions for my 30th celebration? What would you do?