I seriously cannot believe that it is already June! Where does the time go? I'm going to start out with my weekly link up with Jess @ Operation Skinny Jeans!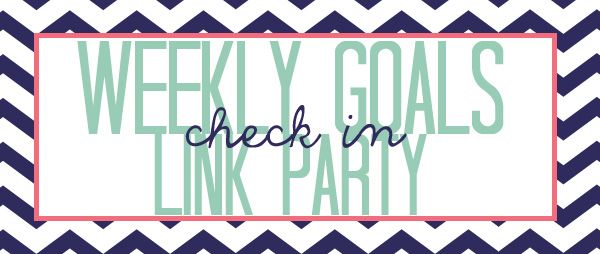 Continue Bikini Body Mommy Challenge.

Done.

Plant the rest of the garden. Semi Done.

We had to dig a trench due to all the rain before we finish planting so that's what we worked on over the weekend.

Work on Project Life for 2013 for 20 minutes every day. This goal is too much. I did about every other day and that seems more realistic.

Pack lunch 3 days this week.

ABSOLUTE FAIL! Ugh, I had so many errands to run at lunch last week that I kept eating out. :(

Try a new Vegan recipe.

Done! I made vegan banana bread and it was yummy! Check it out

here

.
Continue Bikini Body Mommy Challenge

Pack lunch 3 days this week

Organize/Purge the kitchen
Over the weekend, we went to the Eastern Market in Downtown Detroit for the first time. This is SO bad. I have lived in the Metro Detroit area my whole life and have never been! I've always heard how great it is, but never made the trip. I never understood why I would go to a farmer's market when I can get all my groceries at the grocery store. Now I know. Support your local farmers! Plus, you get "homegrown" organic produce at a cheaper price. We will probably be checking local farmers markets every weekend now.
We also discovered this AMAZING juice place called DROUGHT. They make Organic, Cold-pressed, Raw juice that is good for 72 hours. It was SO good and nice not to have to make my own! Since discovering them, I am seriously considering a juice fast!
Saturday afternoon was spent at home just relaxing together as a family and playing with Zachary. He gets more and more fun every single day!
Sunday morning we met up with Grandma and had breakfast. Afterwards we went to Target and got Zach some clothes since he is growing so fast. He is starting an official day care this week so he needed some new stuff.
He was a big fan of the Chocolate Almond Milk!
My weekends have been somewhat uneventful that past few weeks and I am happy about that. Now that it is the beginning of June, our weekends start to get packed with festivals, BBQ's, birthdays and everything else. Let the fun begin!
p.s. I will be hosting my first giveaway this week so be sure to check back