I am a day late due to the holiday. I try not to go online much when I am at home with my son. I really want to focus on him when I have days off. But here is my recap on my goals
from last week. I love linking up with Jess @ Operation Skinny Jeans because I feel like it keeps me accountable.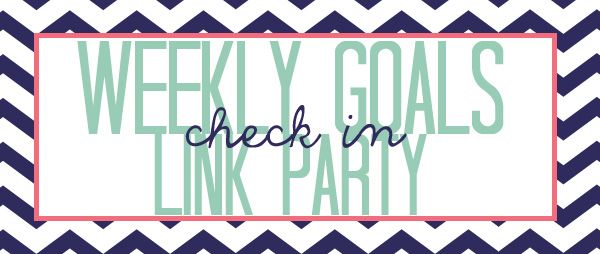 2. Do 2 days of cardio (Run at least one of those days) Done. I finally ran with the jogging stroller and it went OK. It's a lot harder then you would think to push that thing and jog at the same time. Zach did pretty good, but was ready to get out by the end of mile 3. LOL
3. Start Project Life for 2013 Done. Here is a page from Zachary's first year album. I'm going to do a post later this week on this. Project Life is SO great for busy moms!
4. Pack lunch 3 days this week Done.

5. Look into training programs for Half Marathon. Still looking for a good app to train, any suggestions?

Continue Bikini Body Mommy Challenge

Plant the rest of the garden

Pack lunch 3 days this week
I love when I have a long weekend to spend with my family!
Saturday morning we all went grocery shopping together. Exciting! I know ;) But it's nice to all hang out together no matter what we are doing! When we got back, we had lunch and Zach napped. When Zach woke up we planted our first plant in our first garden! I can't wait to have our fruits and veggies bloom!
On Sunday morning, Zach and I went for a run after breakfast. I finally had the jogging stroller fixed and got to use it. It's not as easy as it looks but it's nice to get a run in with the little guy. He was ready to get out by the end of mile 3. See how happy he is in the picture above. :/
Afterwards we washed up and went to Boogie Babies to play for a little bit. It was a little cold outside and he gets bored pretty quickly at the indoor mall play places so we checked this place out. It's perfect for little ones. Lots of toys and small structure to play in. He had a good time!
Yesterday, Grandma watched Zach for a little bit and we went to see the Hangover Part 3. It was entertaining but nothing will ever beat the first. Afterwards, we all had dinner at home and just hung out. I really do love relaxing weekends like this!
Hope everyone else had a wonderful long weekend!