Today I am linking up with PregMeg (aka SkinnyMeg) for Workout Wednesday.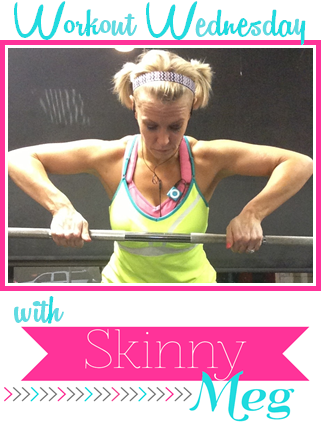 I have not been running like I wanted too. Things have been so crazy busy, and honestly, that is a shitty excuse. I have signed up for The Muddy Watters Trail Series on August 17th AND The Swampfoot Four Mile on August 31st. If I don't get my butt in gear, I will be one sad participant!
Thursday - 3 miles OR Slaughter Boot camp
Friday - BBM workout
Saturday - 4 Miles
Sunday - BBM workout
Monday - 4 Miles
Tuesday - BBM workout
This week there are five exercises for the strength workouts. Each one is done 3 times except the walking death march. Kill me now, lol.