Long gone are the days of sleeping in. And I'm OK with that! Zachary wakes by 6:30 every day. Since Jim was off on Saturday we had breakfast and then we headed down to Detroit's Eastern Market. It's kind of become a tradition if he has Saturday off. It's so great to support local farmers and get fresh produce.
Zach loves to listen to the music and watch them play! Good thing because the stroller got taken over by our purchases. No Saturday trip to the Eastern Market is complete without a stop at
Drought Juice
. It's so nice to have a fresh raw juice and not have to make it myself!
After our trip Downtown, we headed to Partridge Creek to let Zach play. It was early so it wasn't that crowded. He had a good time running around but he really wanted to play in the fountains. Next time we will bring a towel so he can have fun in the water!
By 11:00 we were all ready for lunch (I mean we had breakfast 5 hours ago at 6AM). So we headed over to Rojo and had some lunch. Zach had chips and salsa for the first time and kept himself pretty occupied dipping the chips!
We all took a nap when we got home from lunch. It was great!
On Sunday morning Zach and I did our normal routine. We went grocery shopping and then made a quick stop at Target. We needed to get a pump so I can blow up his pool! He was ready for a nap by 10:30 I'm pretty sure he's cutting teeth again. :(
When Zach woke up from his nap we went to lunch with Grandma and Uncle Bob then we headed to the Freedom Festival at Freedom Hill. We got to see a racing monkey, and Zach attempted to feed the goats at the Petting Zoo.
Daddy & Zach feeding the baby goat!
Family picture with the monkey!
This picture is funny for so many reasons! Zach wanted to see the monkey SO bad, but when we got close he started to cry a little bit. When the monkey got in Dad's lap he realized that the monkey was safe, but he was still like "WTF is this thing?!?". After the pictures was taken, he wanted to play with the monkey. Seriously, SO CUTE!
We had a wonderful weekend and I am desperately looking forward to a four day weekend for the holiday! Hopefully I can still accomplish my goals and not fall off the wagon too bad with all the BBQ's!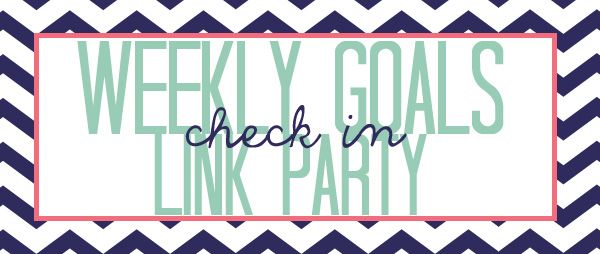 This weeks Goals:
Continue Bikini Body Mommy Challenge

Make a breakfast smoothie EVERYDAY!

Drink more water - Goal is 4 bottles a day

Don't eat like a crazy person during the fourth of July break