Here we go again! Weekly Goals Update and a Weekend recap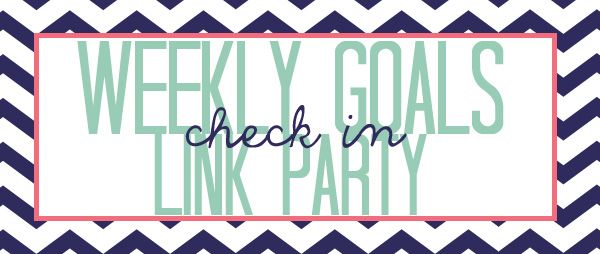 A lot of my goals from last week were not accomplished due to my son having a severe ear infection which caused us many sleepless nights and fussy days of being held. Therefore, I will not be summarizing how I did, as many of my goals were far from accomplished. My poor little guy had to go on an antibiotic but is feeling SO much better!
I am happy to say that I am still on track with my Bikini Body Mommy challenge, but had to double up a couple days to get it done!
Continue Bikini Body Mommy Challenge

Make a breakfast smoothie 3times this week

Drink more water - Goal is 4 bottles a day
I'm so glad that Zach was feeling better so we were able to have a nice weekend together. On Saturday morning, I took Zach for his 3rd hair cut and he actually sat all by himself! He did so well and the stylist was great with him. We will definitely be back!
Afterwards, Zach hung out at Grandma's with his Uncle while me, my mom and my sister-
in-law all got our nails done and had lunch! Zach got to play and have lunch (then a nap) all while we got some quality time together!
Zach was still napping when we were all finished so Grandma let Jim and I go see a movie. We went to see The Internship and it was hilarious! If you are looking for a good comedy...GO SEE IT!
Sunday was Father's Day and unfortunately my husband had to work. :( Zach and I hung out in the morning and played outside. During his nap, I ran 3 miles on the treadmill.
My husband got home around 3 and my mom, brother and his fiance all came over. We had pizza and a few drinks and hung out for a little bit to celebrate Father's Day. When everyone left, we played in the sandbox for a little while then geared up for bed. It was a wonderful weekend!
Hope everyone had a good weekend and all you Dad's had a great Father's Day!